Befriendus; everybody's favorite visual novel about making alien friends. It's got trolls, yes, but it also has a slew of accessibility options. You can adjust everything: color, font, motion, even spelling. It's clean, it's easy, and it works. Here's how we did it.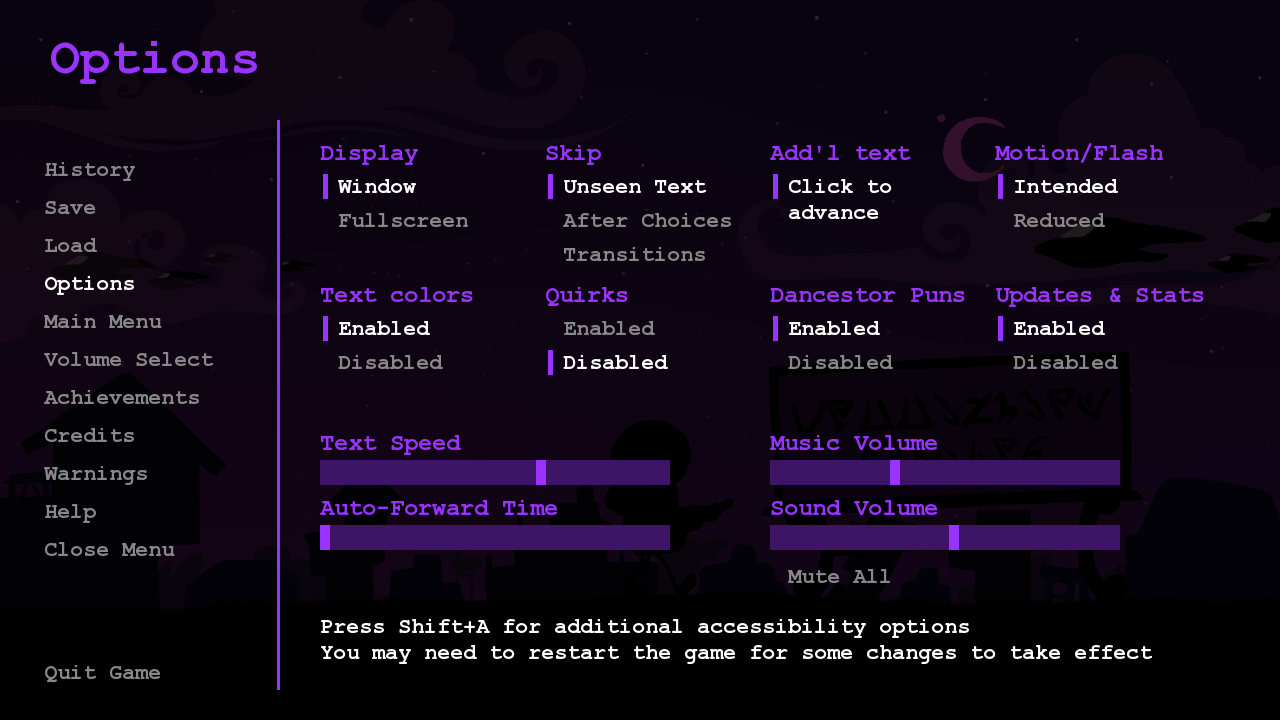 When I was designing the basic accessibility framework I had these principles in mind:
Accessible scripts must be easy to write; work should never be duplicated

Demanding people write multiple versions of work is bad design and encourages accessibility to eventually be dropped in favour of efficient production

Humans should never do postprocessing tasks

We're writing software; a computer should do any and all mechanical work, not writers

Accessibility options should have as granular control as possible

Whenever possible, players should be able to select exactly what they need, not be forced to use something that doesn't match their needs.
Options should be compatible with each other whenever possible
Just pushing out transcripts is not accessible design.
The best way to explain these is probably to explain what we ended up doing, and how each design choice was made carefully in accordance with those principles.