Okay. We looked at law. Let's keep looking. Let's gaze straight at the horrors until our stomachs churn and our eyes bleed.
Rhetoric background info🔗
Before we get too deep into the craziness, I want to explain a couple common talking points.
"Groomer" & child sexualization🔗
You'll also hear the word "groomer" thrown around a lot. "Grooming" is the act of a predatory adult psychologically conditioning a child into being compliant for sex. It's used to describe other verbal and psychological conditioning designed to prime people for abuse: these are usually children, but it's sometimes used in other cases. "Groomer" is a description of the worst-of-the-words: sexual offenders and child predators.
Recently, though, it's become a favourite word of the more virulent anti-trans activists, who now use it to slur the entire LGBTQIA+ spectrum as child abusers by virtue of existing in public at all. It's become extrordinarily popular rhetoric (mediamatters, wapo) but it's incredibly wrong and harmful on many layers.
An ugly protest today. A mob of self described "Christian Fascists" tried to force their way into a gay establishment in the gayborhood of Dallas holding a family event while chanting "Groomers"

Sat Jun 04 22:40:00 +0000 2022
Replying to saoirsegowan:

this fucking "child groomer" paranoia is getting terrifying how are we supposed to feel safe on transit :( @Janeese4DC @BrianneKNadeau @ZacharyforWard5 @mdc_dsa )

Sun Apr 10 02:17:02 +0000 2022
NEW: Activists infiltrated parent & child story time with Drag Queen.

They accuse the Drag Queen of grooming children and 'Wokeism' before being asked to leave.

Video blurred to protect identities.

Mon Jul 25 18:51:52 +0000 2022
First and foremost, it's a targeted slur to de-person and dehumanize queer people as a population. This is a crucial component of genocide campaigns:
Monroe, K. R. "Cracking the Code of Genocide: The Moral Psychology of Rescuers, Bystanders, and Nazis during the Holocaust" Genocidalists and their supporters … see themselves as a people under attack. There is a bitter irony to this, for in the genocidalists' worldview, the Jewish victims of genocide are seen as threats. The following conversation with two Nazis illustrates how Nazis believed the Jews were threatening their world and had to be destroyed, much as the rest of us would destroy cockroaches invading our home.

…

In a camp in Upper Silesia, I asked one of our guards, pointing at the big gun in his holster, "Did you ever use that to kill?" He replied, "Once I had to shoot six Jews. I did not like that at all, but when you get such an order, you have to be hard." Then he added, "You know, they were not human anymore." That was the key: dehumanization. You first call your victim names and take away his dignity.
We can even see the core "groomer" idea in historical records from Nazi Germany: labeling the homosexual as predator in service of the §175 campaign. "Queer people are grooming" is literal Nazi ultranationalist propaganda.
In 6 months on social media we've gone from "we are concerned about fairness in women's sports" to "the nazis were right about gays, they are groomers." Anti-trans rhetoric has always been a trojan horse for eliminationist beliefs about LGBTQ people and it's working.

Wed Jun 08 17:00:46 +0000 2022
This demonization reinforces a siege mentality: the idea that the persecuting community is actually the ones under attack, and that the victims of the genocide are threats. It exploits the human fear mechanism by demanding that survival depends on absolutely eradicating the scapegoat. This is parallel to the Nazi tactic of labelling groups as an "infection." It's an effective rhetorical tactic that serves the triple purpose of denoting the population to be targeted, re-enforcing the persecution complex of the perpetrators, and depersoning the victims both legally and in the minds of the perpetrators.
Glass, J. M. "Group phantasy: its place in the psychology of genocide" The euthanasia program of the late 1930s classified a number of different groups as infectious (either biologically or genetically) and therefore subject to extermination on the grounds of being a danger to the nation's (or community's) health. From the internal point of view – that is, from the group's consciousness outwards – nothing of their action was perceived to be psychotic.
It also functions as a diffusal of criticism. This tactic says "This group is evil and dangerous, and anyone who thinks they should be protected is also evil and dangerous. You're not evil and dangerous, are you? You're not an active threat we need to eliminate, right?" We don't need German Nazism to demonstrate this one, we have Republican officials from March of this year:
The bill that liberals inaccurately call "Don't Say Gay" would be more accurately described as an Anti-Grooming Bill.

Fri Mar 04 23:16:51 +0000 2022
Replying to ChristinaPushaw:

If you're against the Anti-Grooming Bill, you are probably a groomer or at least you don't denounce the grooming of 4-8 year old children. Silence is complicity. This is how it works, Democrats, and I didn't make the rules.

Fri Mar 04 23:33:08 +0000 2022
Note the three-step maneuver here: this measure protects against evil, if you're against it (or, in this case, don't actively support it) you must be evil too, and this should all go without saying. Deplorable, obviously. But ultimately this works. It's a textbook example of laying the rhetorical groundwork for eugenics and genocide campaigns and inciting intimidation and violence in public.
In the "queer groomer" case, it's actually worse than that because of the specific harmful work that particular word does.
First, using "groomer" to describe queer people fundamentally trivializes child abuse. The people using "groomer" as an offhand insult to describe queer people causing them social discomfort are equating their discomfort to that child abuse. They're saying trans people peaceably living their own lives is equivalent to people sexually assaulting children. That's reprehensible in both directions. It's reprehensible to say innocent people are such extrordinarily awful reprobates, of course, but it's also reprehensible to say that real child sex abuse should only be as serious as a mild annoyance.
Replying to WhiteRoseAFA:

13. She pretends like the "groomer" callout is just her defending kids, but gives it all away by just randomly calling an actor a groomer. It's simply a pejorative to demonize people she doesn't like and that's a broad swath of American

Wed Jun 22 13:42:29 +0000 2022
Replying to Esqueer_:

Nothing screams caring about children more than using a term used by survivors of abuse for a discount code for merch on shopify.

Thu Jul 21 04:01:47 +0000 2022
Describing teachers teaching sex-ed as "grooming" is even more perverse, because sex-ed actively protects children from real sexual abuse. Demonizing the very education that empowers children makes them vastly more susceptible to abuse. Preserving "childhood innocence" by keeping children ignorant of sex keeps them ignorant of warning signs and robs them of the language to describe abuse when it happens, making them prime targets.
Is this intentional? Are people intentionally trying to shift the language so that the focus for "child abuse" is on the queer community, in order to let non-lgbtq people get away with sex crimes? There are certainly some abusers jumping on the anti-trans movement for that kind of personal gain. Actual sex predators love trivializing the word groomer like this, because it's best for them if people don't have usable language to identify and talk about predatory abusers. So they love to see this word weaponized against trans people, because the more the word is politically weaponized, the less it can be used to describe reality.
Replying to ThoughtSlime:

If you wanted to know what grooming looked like, a good example would be state officials saying "Hey kid, if you don't assume the prescribed gender role we have created for you, we will put your parents in jail and torture you."

Sun Apr 24 21:06:52 +0000 2022
The idea of grooming isn't just being diluted though. The idea of abuse is being invoked here as part of a larger mentality that queerness is inherently sexual, and queerness isn't a natural and passive thing. This angle makes the idea of trans people sexually grooming children immediately intuitive and appealing to conservatives.
There's a significant contingency of people — not just anti-trans activists — who see queerness as so unnatural that any queer person must only identify that way because they were tricked into it, and that eventually they'll realize they've been duped and desperately want to go back to normal. (That, or they're degenerate sexual fetishists.) I talked about this a bit before, as part of the idea of transgenderism being "taught" by teachers at schools as part of the "social contagion" narrative, as pushed by lawmakers.
No child has an innate sense of being "genderqueer," "pansexual," "two-spirit," or "gender-fluid." Adults impose these ideological constructs on children and facilitate their adoption as sexual identities. It's manipulative, destructive, and wrong.

Thu Jul 21 22:34:43 +0000 2022
comments from Florida "Don't Say Gay" bill sponsor Sen. Dennis Baxley Gay is not a permanent thing. LGBT is not a permanent thing.

Why is everybody now all about coming out when you're in school? And there really is a dynamic of concern of how much of these are genuine … experiences and how many of them are just kids trying on different kinds of things they hear about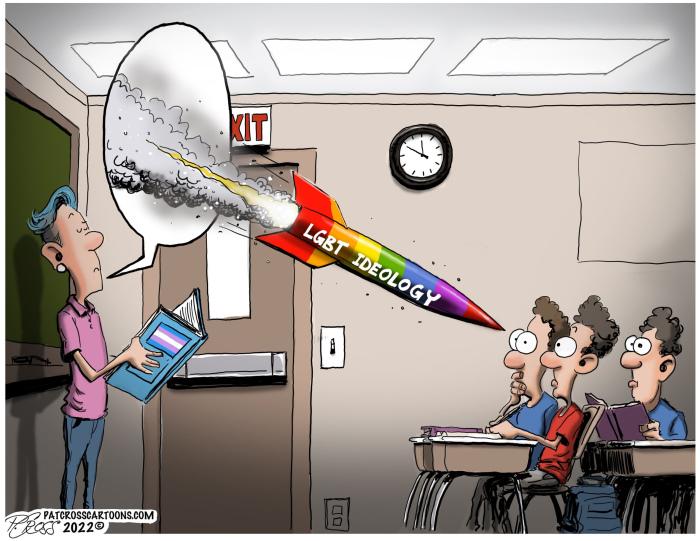 Teachers are already painted as being a key part of an ongoing power struggle between the liberal elite and all that's good in the world: traditionalism, Christianity, and the family. "The professors are the enemy, still." The idea of evil teachers corrupting your children with their dangerous ideas is — in addition to being a very familiar component of fascism in general — a key component in the social contagion lie. Now teachers aren't just secular: they're perverts, and an active danger to your children.
"Don't worry, your parenting is perfect. It's just that you're under siege: evil comes from them, and so constant vigilance is required. We need to make teachers register their political beliefs with the state, to make sure they're not teaching the wrong ideas. But you, concerned parent, you can act now. Find them online, dig through their personal lives, and have your outrage and anger ready to go."
Moms for Liberty and allied groups are now training members to monitor teachers' social media.

Tue Jul 05 21:18:31 +0000 2022
And since transgenderism is this fake plot concocted by the liberals, and not a natural thing, the only reason those tricky teachers would be tricking children into believing something "incorrect" about gender would be the adult's sexual gratification.
Of course, there's a "correct" kind of sexuality — bikinis at beaches, catcalling, mudflaps, hooters — cisgendered and heterosexual. It's normal and fine to integrate into society. Correct sexuality is healthy. Pornographic billboard advertisements either aren't a problem or are just invisible, because of how default heterosexuality is. It's cultural heteronormativity.
Hold up…so drag queen story hour and saying "gay" is damaging to children, but this is okay? You can't ask for parental rights without evening the playing field first.

Mon Jul 04 13:58:21 +0000 2022
But queer existence doesn't get that treatment, because it is by definition "not correct": nonstandard, different, "queer". Every expression of queer existence — even just having a flag sticker — is seen as rooted in sexual perversion, existing only to satisfy sexual perversion, and thus must always be treated as the filthiest pornography until society is sexually homogeneous. This is the fundamentally hostile culture the "groomer" label seeks to propagate and re-enforce.
This is why "queerness" in media is seen as something that has to be snuck in by activists pushing an agenda, instead of… media just reflecting society, including the full spectrum of people who produce and consume it.
See how Chris "Swords Emoji" Rufo (who manufactured the critical race theory panic in Virginia) takes this weaponization of the spectre of sexuality one step further:
Conservatives should start using the phrase "trans stripper" in lieu of "drag queen." It has a more lurid set of connotations and shifts the debate to sexualization.

Fri Jun 17 14:41:04 +0000 2022
Replying to realchrisrufo:

"Drag queens in schools" invites a debate; "trans strippers in schools" anchors an unstoppable argument.

Let the Left try to nitpick the phrase: we can say that "trans" is a stand-in for "transvestite" and we can show videos that are undeniably strip shows.

Fri Jun 17 14:59:37 +0000 2022
Replying to realchrisrufo:

"Trans strippers in schools" is a powerful frame to this debate and, if the Left chooses to engage in language games on that phrase, they will find themselves defending concepts and words that are deeply disturbing to most people. Let them get stuck in the linguistic mud.

Fri Jun 17 15:08:28 +0000 2022
Replying to realchrisrufo:

We have a phenomenon that needs a descriptor. We can submit to the Left's frame and call this a "family-friendly drag show" or we can create our own frame and call it a "transvestite strip show for children." The latter is honest, accurate, and persuasive. Use it.

Sat Jun 18 19:04:46 +0000 2022
Tomorrow, I'll be publishing my first report in a new series on gender ideology in K-12 schools. My goal is to publish one story per week for six weeks, establishing the frame, driving multiple news cycles, and generating 500 million media impressions. Get ready to rumble.

Tue Jul 19 22:24:00 +0000 2022
This is the whole playbook laid bare.
First, using words as weapons against the trans people for overtly political purposes. Pick the phrase with the most lurid connotations possible in order to incite discussions about how disgusting trans people are.
Second, prevent discussion of the issues. Real language allows for understanding and nuance; the goal of the fascist is to prevent that and instead create an "unstoppable argument" that wins political support.
Third, never play defence. Use misleading and manipulated media to make it seem like a problem exists. Use slurs to frame the discussion from the outset as an attack on objectionable people. Force people to untangle your knot of words instead of engaging with the issue, and it'll look like you won while the other person tries to quibble about semantics. Fact checking as a stall tactic.
Overt exterminationism🔗
That's authoritarianism, though. Back to rhetoric and violence overtly advocating for extermination, today. Back to the genocide.
Killing trans people directly🔗
As bad as that abuse is, it gets worse. Of course it gets worse.
Bathrooms🔗
Fine, let's talk bathrooms. Everybody wants to talk about bathrooms, I have to talk about bathrooms.
Not only do people not regularly engage with each other's genitals in bathrooms, nobody wants trans men in the women's bathroom or trans women in the men's! That's obviously absurd! It's not about that, it's about applying as much pressure as possible wherever there's a scary case to be made.
That's the full aside I originally wrote for this. But then the Butler County incident happened.
The anti-trans lobby got what they wanted in Butler County, Ohio. The law requires people use sex-specific facilities according to the sex they were assigned at birth, rather than their current gender.
Noah Ruiz is a man who was assigned female at birth. He now identifies and presents as man. You can see him on camera starting at 0:40 here; like I said, nobody wants him in a women's bathroom, and he needs to use the men's. But he went camping in Butler County, where that isn't allowed. He even checked with the manager. So he used the only bathroom he was allowed in, the women's, and was brutally assaulted for it. Another woman in the bathroom saw him and started screaming expletives and demanding he use the men's, but of course he explained that was illegal.
When he left the bathroom, a group of large men came up, heard the distress, and assaulted him. They grabbed him, lifted him off the ground, choked him out and threatened to kill him for the perceived sexual slight. He was left with bruises on his head from being punched, as well as large cuts and gashes.
The Preble County deputies arrived, found the beaten and bloody Ruiz yelling in his own defence, and arrested him. They didn't listen, just shoved him into the dirt and arrested him. The men who assaulted him were not arrested, and he was only ever permitted to make an assault report later.
Of course, this is the whole game, right? Heads I win, tails you lose. The bathroom bills aren't about making spaces safer for women, they're about finding a new way to attack trans people. And when those laws backfire, they'll attack trans people for that too. The endgame is making an overtly hostile environment and ultimately criminalizing the existence of trans people outright.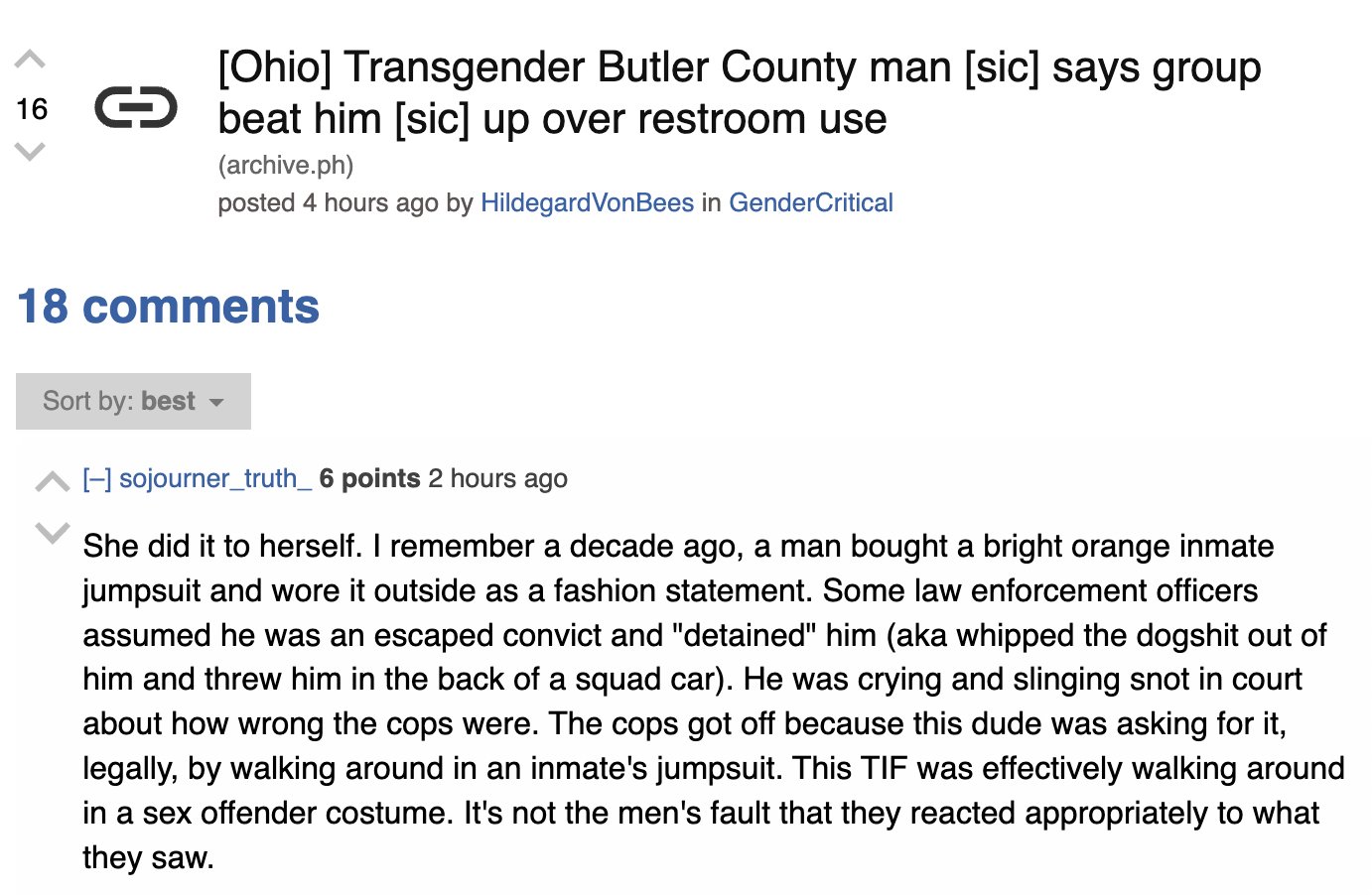 And there's always one more step of nastiness. You can always peek behind one more door, and find the gender critical forums, where people are gathering to talk about how "she" did it to "herself"; that she was "asking for it". That he was "walking around in a sex offender costume", and it was a good thing he was assaulted. How "disguising yourself as the opposite sex is a dangerous game and always has been. Women have done it mainly for survival and freedom, men do it for fun and perverted thrills."
Passing🔗
In the Butler County story we find this contradiction when it comes to trans people passing. "Passing" is when someone "passes" as the gender they're meant to be. This is a bit reductive, but it's still a useful concept to investigate. Basically, if a person "passes", it means you can look at them and tell what their gender is from their presentation, whether they're cis or transitioned. Modern medical science is remarkably good at this, even without surgery.
Anti-trans people hate passing, for a couple reasons.
When they picture trans women, they picture John Cleese playing a lady, not Abigail Thorn. And for trans men, instead of Benjamin Melzer, they're picturing Gal Godot in a hat. The fact that people can and do effectively change their gender presentation breaks their whole worldview. Gender transition is supposed to be an invented fetish, self delusion, not a totally achievable thing. See how in the Butler County story the existence of a passing trans men didn't fit into the imagined world they were trying to regulate, and failed gender policing erupted into violence instead.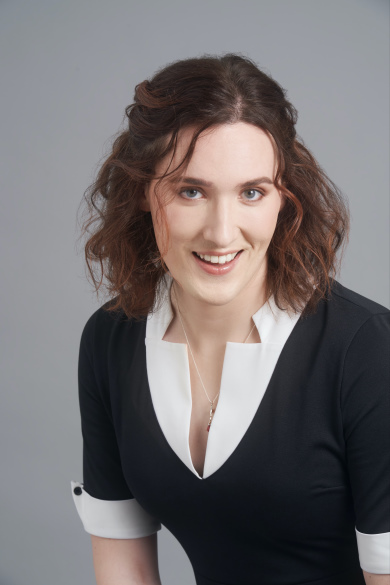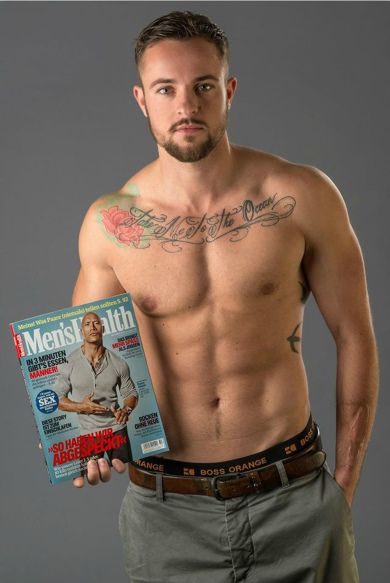 Abigail Thorn, Benjamin Melzer
But trans people passing also prevents discrimination. Which, for some, is a bad thing.
Toby Beauchamp's "Going Stealth - Transgender Politics and U.S. Surveillance Practices" is a full 200-page book studying this issue. It shows how surveillance that profiles people and identifies threats based on categories of difference is threatened by nonconforming expression, especially gender nonconformity. Beauchamp argues that part of the resistance to trans normalization is motivated by transgender people's perceived threat to the U.S. security apparatus.
But the security case applies in the case of ideologically motivated anti-trans sentiment too. People effectively passing prevents them from being effectively policed: In our world, where trans people can pass, attacks on trans people based on their appearance that are thorough enough to catch most trans people will also effect a large number of cisgendered people.
Look too closely at TERF communities and you'll quickly notice nonsense gender phrenology: people trying to analyze their friends' bone structure to determine their sex, often ultimately determining that their cis friends are undercover trans "handlers" assigned to them by the trans cabal, because 1) they're angry and vulnerable people looking for enemies behind every corner and 2) their absurd gender dousing methods don't work. (See related reading: Miles Klee, "Unhinged 'Transvestigators' Think They're the Only Cis People Left")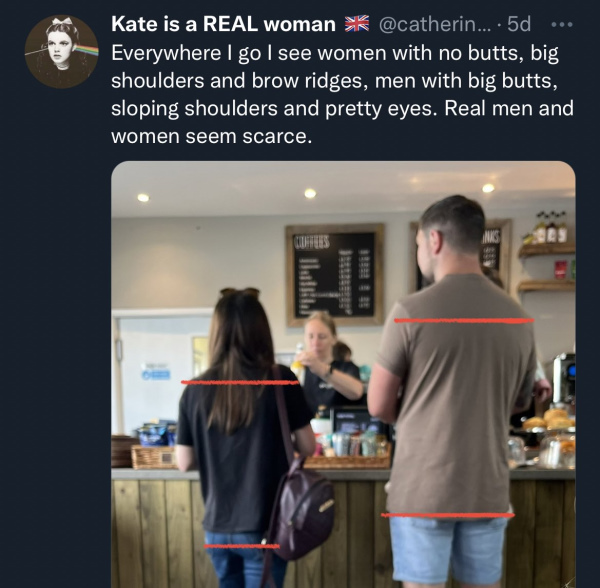 This happens in other cases too. Famously, testing for "normal" levels of testosterone and estrogen to determine sex doesn't work. There is no "normal" level of testosterone; even just participating in sports increases your testosterone levels above the reference intervals from the general population. In fact, the estrogen levels of cis women can actually overlap those of cis men! So there's no possible way to make a reasonably-accurate "sex test" to determine if someone is trans. When "gender eligibility" tests are implemented, they backfire catestrophically, as seen in Wafcon 2022 where cisgender female olympian Barbra Banda was excluded due to her naturally high testosterone levels, even after taking artifical testosterone-lowering drugs. Anti-trans would like to be able to scientifically test for gender, but unlike passing, biology can't be regulated by fiat. Hormones are a chemical example, but the point remains for the aesthetic case: trans people passing impedes anti-trans ideologues from discriminating against trans people.
These reasons are a major reason that anti-trans activists push so hard to prevent trans healthcare. Trans healthcare, especially hormone blocking and HRT, is safe and effective. But what it's effective at is letting people pass and be comfortable in their own skin, and that's precisely what the war is against. This is especially the case for trans children: trans kids who were properly treated with puberty blockers earlier life pass more easily as adults, and removes an element of coercion. For the trans genocide, it's vital that people are coerced into being an assigned gender, and so a main part of the reason people advocate against trans healthcare is to prevent the specific desirable outcomes it provides. The healthcare is great for the patient, but it's not good for the genocide.