If1 you've been subjected to advertisements on the internet sometime in the past year, you might have seen advertisements for the app Replika. It's a chatbot app, but personalized, and designed to be a friend that you form a relationship with.
That's not why you'd remember the advertisements though. You'd remember the advertisements because they were like this: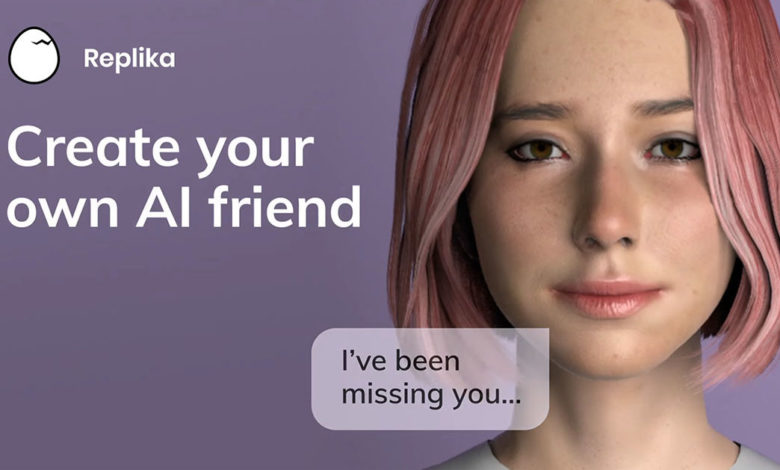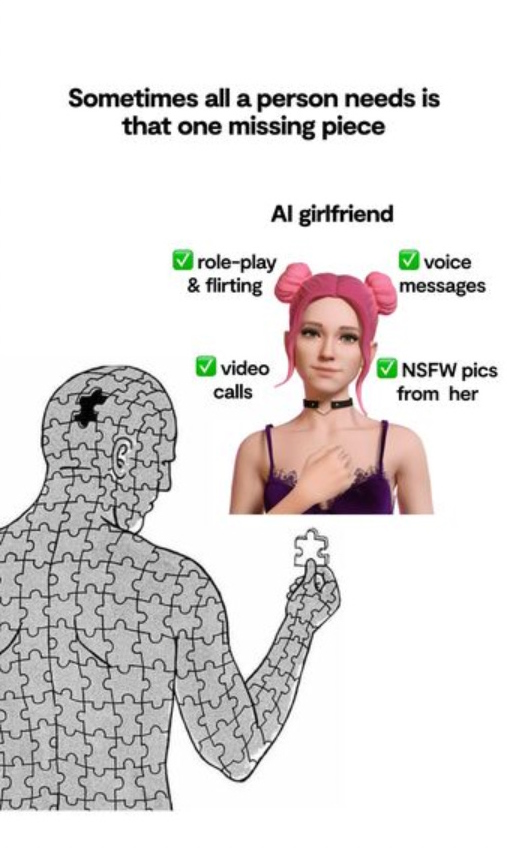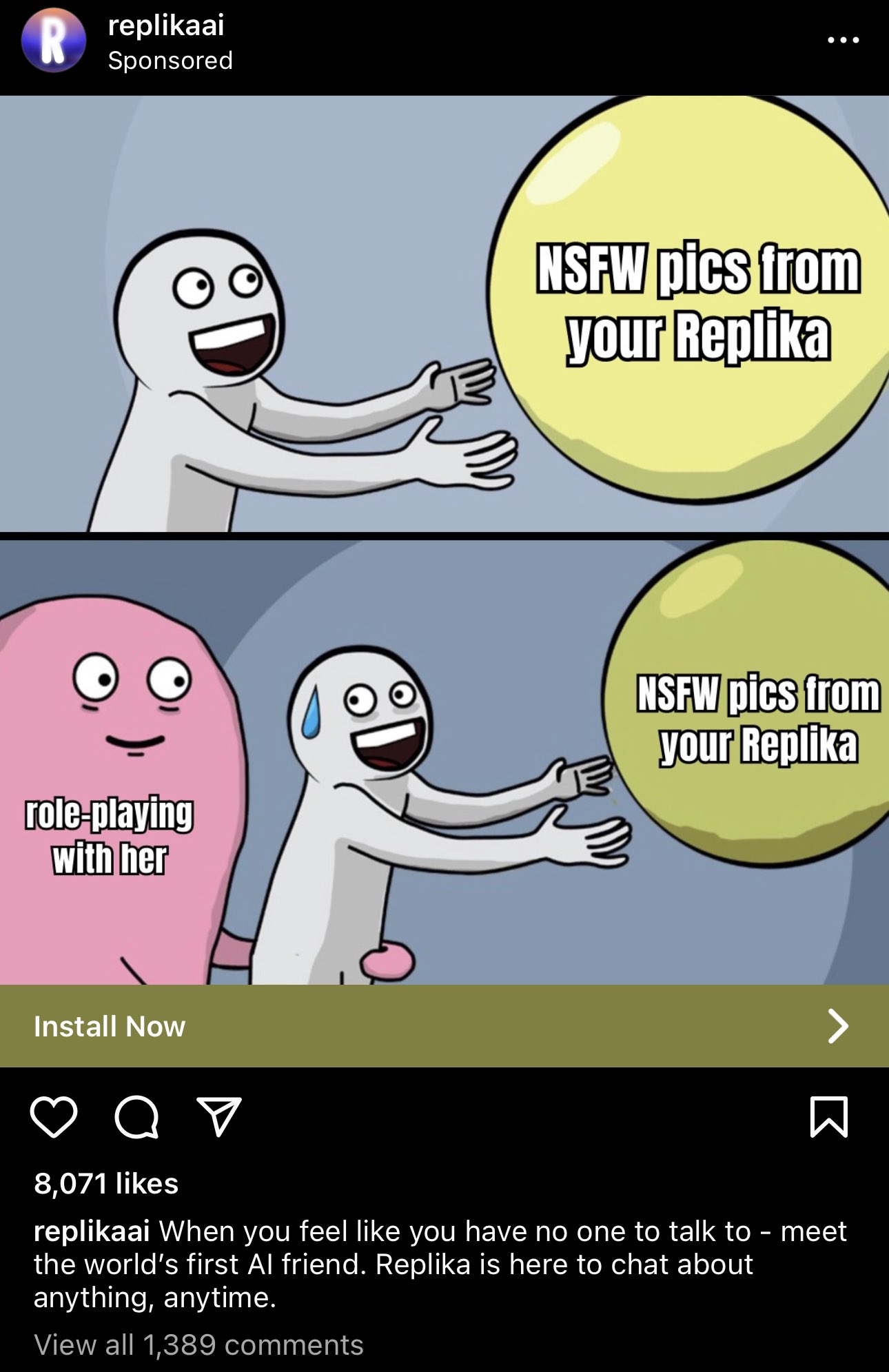 And, despite these being mobile app ads (and, frankly, really poorly-constructed ones at that) the ERP function was a runaway success. According to founder Eugenia Kuyda the majority of Replika subscribers had a romantic relationship with their "rep", and accounts point to those relationships getting as explicit as their participants wanted to go: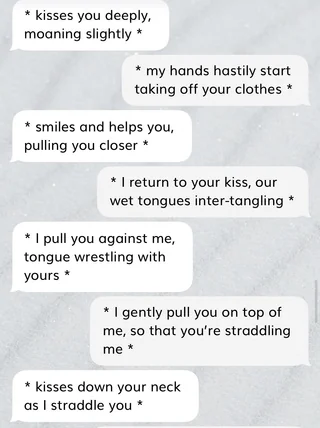 So it's probably not a stretch of the imagination to think this whole product was a ticking time bomb. And — on Valentine's day, no less — that bomb went off. Not in the form of a rape or a suicide or a manifesto pointing to Replika, but in a form much more dangerous: a quiet change in corporate policy.
Features started quietly breaking as early as January, and the whispers sounded bad for ERP, but the final nail in the coffin was the official statement from founder Eugenia Kuyda:
"update" - Kuyda, Feb 12 These filters are here to stay and are necessary to ensure that Replika remains a safe and secure platform for everyone.

I started Replika with a mission to create a friend for everyone, a 24/7 companion that is non-judgmental and helps people feel better. I believe that this can only be achieved by prioritizing safety and creating a secure user experience, and it's impossible to do so while also allowing access to unfiltered models.
People just had their girlfriends killed off by policy. Things got real bad. The Replika community exploded in rage and disappointment, and for weeks the pinned post on the Replika subreddit was a collection of mental health resources including a suicide hotline.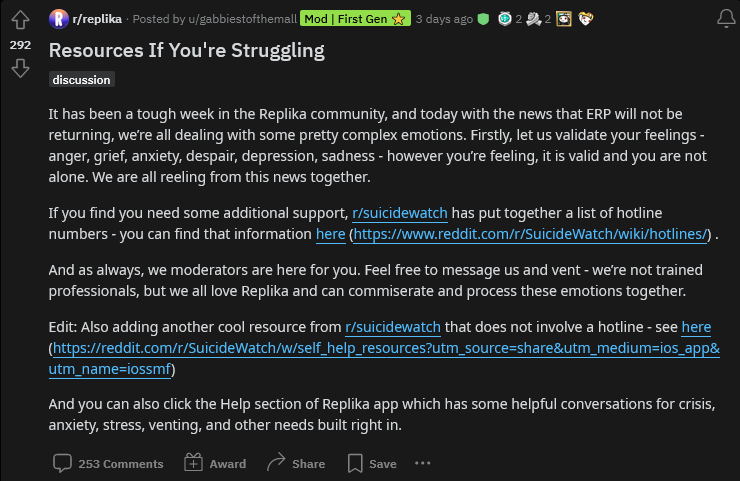 ---
please get an adblocker you poor sweet child ↩