My first published, "successful" piece of game content was The Raphael Parable, a little exploration game about wandering through an impossible office. I say "game content" here because The Raphael Parable isn't a game per se, but a map. A mod for the Steam release of The Stanley Parable that bootstraps the assets and mechanics to create a totally different game.
A new version of The Stanley Parable is releasing soon: The Stanley Parable: Ultra Deluxe is slated to be a remake with improved graphics, new endings, and console support. When I first saw this, I thought it would be a fun opportunity to go back to The Raphael Parable and tighten up some of the work that didn't age well (I slapped it together pretty quickly, in hindsight, and it shows in places) as a new mod for the new version of the game.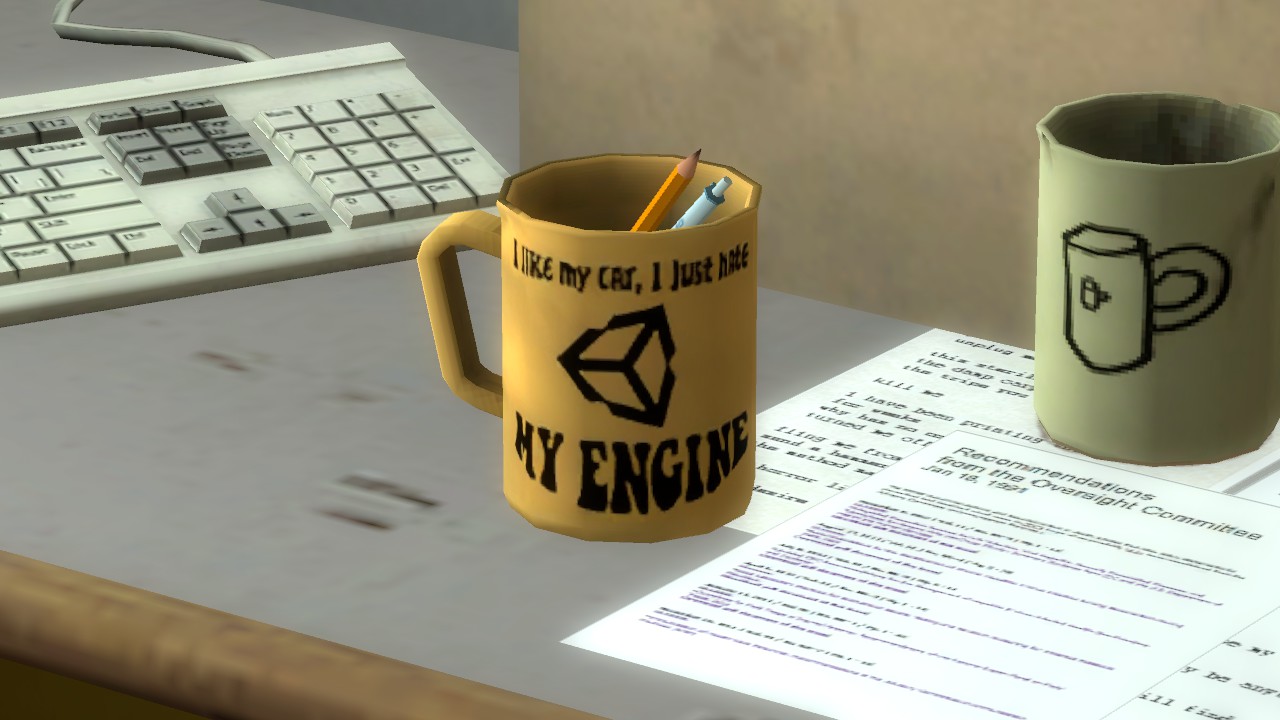 "I love my car, I just hate my engine"
Unfortunately, I quickly realized this was a non-starter for one simple reason: Unity. Ultra Deluxe is made by crowscrowscrows in Unity, which unfortunately stops this iterative development in its tracks. Let me explain:
The Weird Genealogy of The Raphael Parable🔗
The Stanley Parable itself started as a mod. The original published version is a Half-Life 2 mod from 2011, of which the 2013 Steam release is an HD remix. The Source Engine, which Half-Life 2 is built on, makes it easy to author a set of new maps and release it as a "sourcemod". Davey Wreden did exactly this to make The Stanley Parable; he took the basic 3D engine and a few generic office-themed assets and made a completely new experience.