EDIT 2021-04-13:
As of Kickstarter Update #36, What Pumpkin made the following statement about the accuser from this article: (They didn't tell you it was the source in this article, I'm telling you that)
As an addendum, WP has identified the primary source of a disclosure to a well-circulated document of the Hiveswap development process. WP has been aware of a pattern of false claims this former employee has made since the end of their employment at the beginning of 2014. As this individual was not present during the end of the development contract with GC, nor the WP NYC development period, all of the information they have shared is based on speculation and conjecture.
There is a detailed analysis of this update in The Hiveswap Fiasco, but to summarize:
According to What Pumpkin, this is a disgruntled ex-employee who left the team in early 2014, meaning anything they said later than that is speculation. In addition to the obvious — that a whistleblower doesn't like the practices they're whistleblowing — this would mean they were not privy to the events of 2014 or later, making anything they said about that only semi-informed speculation.
This makes sense. Many of the claims made here early in the timeline turned out to be correct, and even verified by What Pumpkin later on. Some of the later ones seem incorrect; semi-informed exaggerations to make a point. As with everything else, I will note which claims are dubious. It is entirely possible some of this information was provided in bad faith, but some of still holds up.
In the same Kickstarter update, though, they explicitly confirm a significant amount of the news I broke, including multiple major points in this very article! I have also noted those cases.
Original post follows
---
When I wrote the Hiveswap article, I left a note asking for people to contact me if there were any facts I got wrong or major events I missed. A number of people took me up on that, which I am thankful for.
However, there was one big report I got that was too significant to just edit into the article. Because these allegations were new, and from a credible source, I thought they warranted their own article and research.
For the rest of the story about Hiveswap, see The Hiveswap Fiasco, to which this is a kind of sequel.
By the request of the source (because Andrew is known to be aggressively litigious), I have edited our conversation into a synthetic document. This is a summary of the claims from the source to preserve their anonymity and ensure clarity. I am not yet asserting anything, just stating what the source said; I'll hold my personal comments until after the whole thing. Here is that report:
---
What actually happened with The Odd Gentlemen🔗
The biggest reason there's an NDA in place about The Odd Gentlemen's involvement is that Andrew wanted to cover up the fact that much of the blame is on Andrew's failure to deliver a workable plan to the studio in the agreed-upon schedule.

While parts of the ipgd post are true, the post distorts what happened into a story designed to make Andrew look like he did no wrong. What actually happened is this:
Andrew and The Odd Gentlemen committed to a development schedule that started with a design document Andrew needed to write. However, he failed to produce that document on time, which wrecked the schedule.

During this period, when TOG could not work on any specifics of Hiveswap (because Andrew wouldn't provide the requisite documents), Andrew had TOG work on general assets. This period of limbo lasted for nearly two years of development time because Andrew wouldn't deliver the cornerstone design document.

At some point during that time Andrew had TOG spend their budget (the Kickstarter funds) on making 3D animatics and animations for the Homestuck finale video (Act 7), instead of working on Hiveswap. Andrew justified this by saying the properties were related and the Act 7 assets would be used in Hiveswap.

Significant portions of the Act 7 animation were in progress or finalized as early as 2013, the work all done in secret by The Odd Gentlemen.

This was all completely off-schedule. Eventually, TOG decided they had wasted too much time making comic assets for Homestuck and needed to work on work that was on track to go forward, which Hiveswap was not.

So The Odd Gentlemen shifted to King's Quest. King's Quest was still an adventure game, so TOG felt they would be able to reuse some of the generic adventure game material for when it came time to work on Hiveswap again.

The problem was when Andrew was ready for TOG to work on Hiveswap he demanded it be worked on right away. At this point TOG was on schedule to finish and deliver King's Quest, and needed to finish that project first, but Andrew wouldn't have it.
What happened with What Pumpkin NYC🔗
I realize this is a deeply unsatisfying answer, but Andrew scrapped the 3D hiveswap content on a whim.

Andrew had a habit of handing off projects to teams and then disappearing for the duration only to show up at the end and demand sweeping changes. He would have posters thrown out because he suddenly disliked the art or the artist, or send products to be re-manufactured because he suddenly decided he wanted a different design. He had no respect for other people's time or work outside them being tools for his "vision".

This is what happened with WPNYC; Act 1 was in a shippable state at the end of 2014, and Act 2 was nearly done. Andrew just decided to go another direction and scrap the work. There wasn't some issue with the rights or engine, it was just Andrew wanting it to be different.

Not crediting WP NYC also fits in with a long pattern of behaviour. Depriving people of proper credit is something Andrew had a significant habit of doing. He would hold grudges against creators (that were not his close friends) that started to gain popularity as "the" artist for a character. Andrew responded to some artists who got jobs to do posters and other items but kept doing fanart by ending the relationship and scrubbing as much information as he could of their involvement.

The money problems are also not clear cut. What Pumpkin was bringing in seven figures throughout the pauses on merchandise alone.

Andrew would effectively allot allowances to certain projects, and if they couldn't make it he would let people fail. He would assert that things should be doable on a certain schedule and budget, but then make sudden demands and sweeping changes.
---
Boy, that's a lot.🔗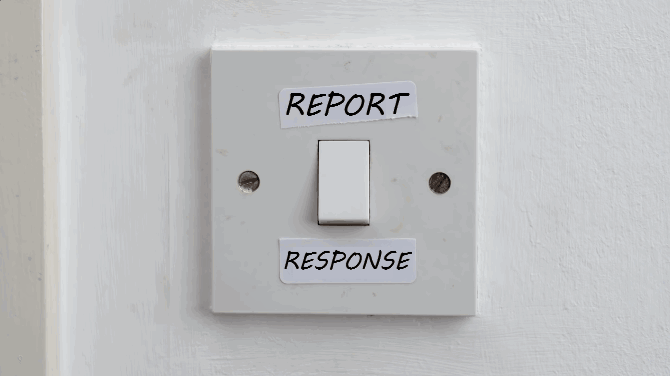 Now obviously a lot of this is hard or impossible for me1 to fact-check, given the innate secrecy of the thing; there are only a handful of people in the world who could confirm or disprove this, and generally those people directly profit from that information not being shared at all.
Given all that, I have still tried to do what I could to find any evidence related to this situation to see whether it conflicts with the account or if it supports the claim. I'll fill in what gaps I can.
(As with the original Hiveswap article, while I have done my best to verify everything below, it's entirely possible I got something wrong or missed something significant. If so, please let me know (leave a comment, or use a contact from the sidebar) so I can make the relevant corrections. If you've experienced something described here yourself, let me know! I'll note any changes at the bottom.)
Conclusion🔗
So, what am I saying? I'm saying… I can find no fault in it, so far. I'd love to say this is obviously wrong, just because it describes bad things happening to good people, and I'd like that not to have happened. I should easily be able to say this is wrong. Every day that goes by without someone showing me proof that something here is wrong, I'm more and more inclined to believe it. It's absurd that this is even plausible. If this were untrue, there should be mountains of evidence to disprove it; a bare minimum of transparency is all it would take.
UPDATE 4/13/2021
With Update 36, we got a bare minimum of transparency on events that happened a decade ago. According to What Pumpkin, the source here is disgruntled (obviously) but more importantly wasn't privy to events after early 2014. This means that some of these claims are most likely speculation, although others still seem extremely plausible, and others have been confirmed outright. It's not disproven, but we've chiselled out a few bits that turned out not to be right, and I see that as progress to be celebrated.
I stand by my previous conclusions, I think, but this behaviour is so much worse than what was reported before. It's not just negligent or incompetent or even passively insensitive, but actively harmful.
Mismanagement and eccentricity might have explained some of the previous issues, but it can't possibly cover this: misappropriating money from a new investment – and creating a significant debt in the process – to pay a different creative debt while aggressively covering up the scandal. Not to mention attacking the reputation of an independent game dev studio and using an NDA to prevent them from defending themselves.
Not to say eccentricity is any sort of excuse, either. The sheer amount of human damage done by Hiveswap is astounding and inexcusable. Treating other people as disposable in your pursuit of your vision (driving people out of the industry, tossing out their work because you decided you asked for the wrong thing, firing them the day after they quit their jobs to work for you) is a wretched thing to do for any reason.
---
I wish I could demand transparency, but What Pumpkin is a company that to this day lists strip mall shipping companies as their business address; I don't expect them to start being upfront about their biggest failures. I'm honestly a bit worn out from all of this, so I don't know that I have another punchy conclusion in me, or some dramatic call to action.
Don't idolize people, I guess. When an auteur is surrounded by fans who believe his work is perfect and that the pursuit of his artistic vision is worth the sacrifices of other people, he'll start to believe it.
Also, don't be so attached to something that you can't allow criticism of it. Live with both eyes open.
---
As usual, What Pumpkin did not respond to requests for comment.
Related Reading🔗
This used to be titled "Hussie exploited the odd gentlemen, backers" to fit the claim in the headline, but I renamed it to make my cautious stance overwhelmingly clear to even the most casual observer without requiring the reader to read any of the article.