If you asked me what I expect "VR" to look like, I would answer lowpoly, wireframes, etc. You know, the SUPERHOT vibe, or the crisp plastic cartoon vibe of Virtual Virtual Reality or VRChat, or maybe even a little Quadrilateral Cowboy. Boneworks is not that. Instead of freely-manipulated wireframes and polygons, we get… this: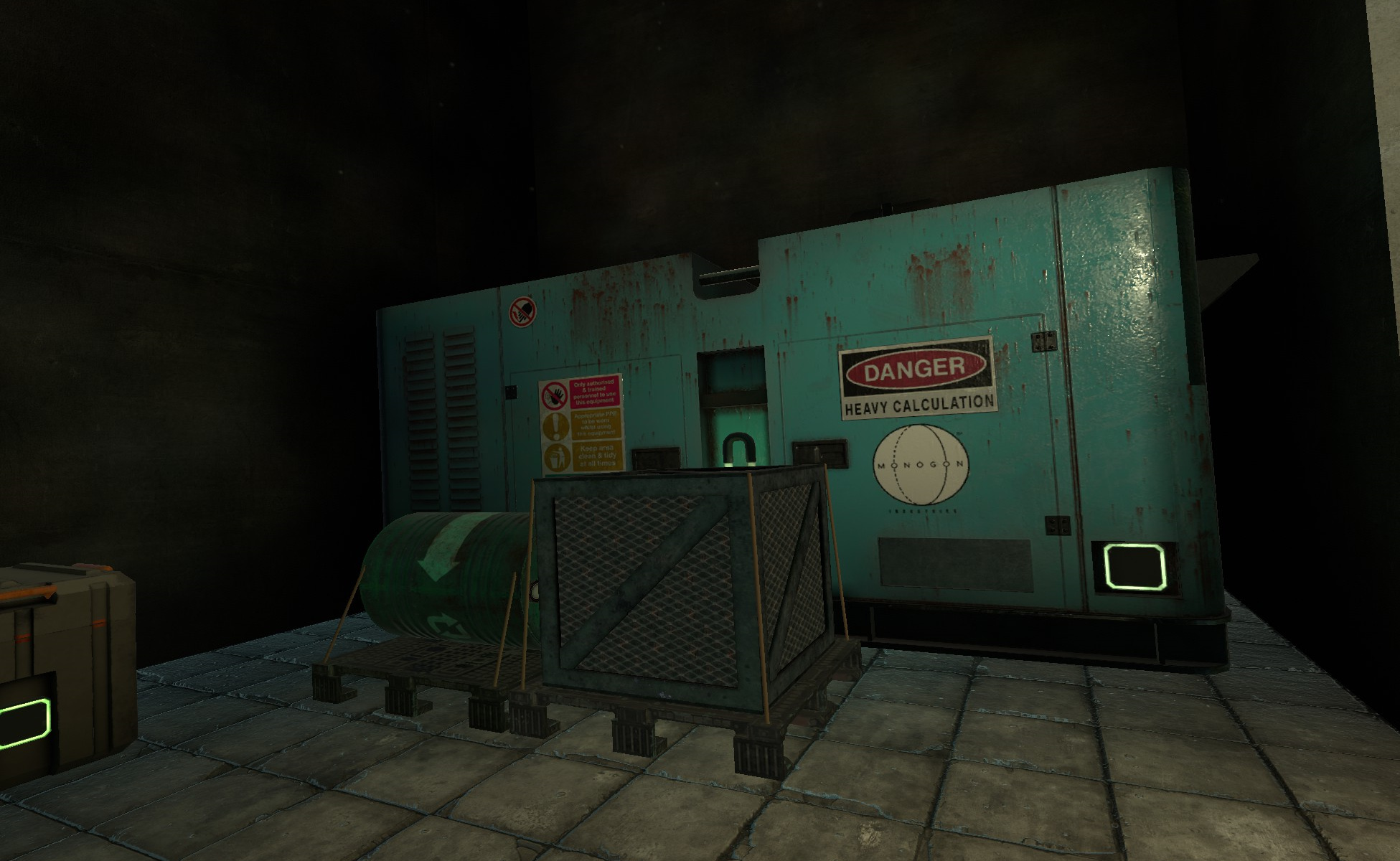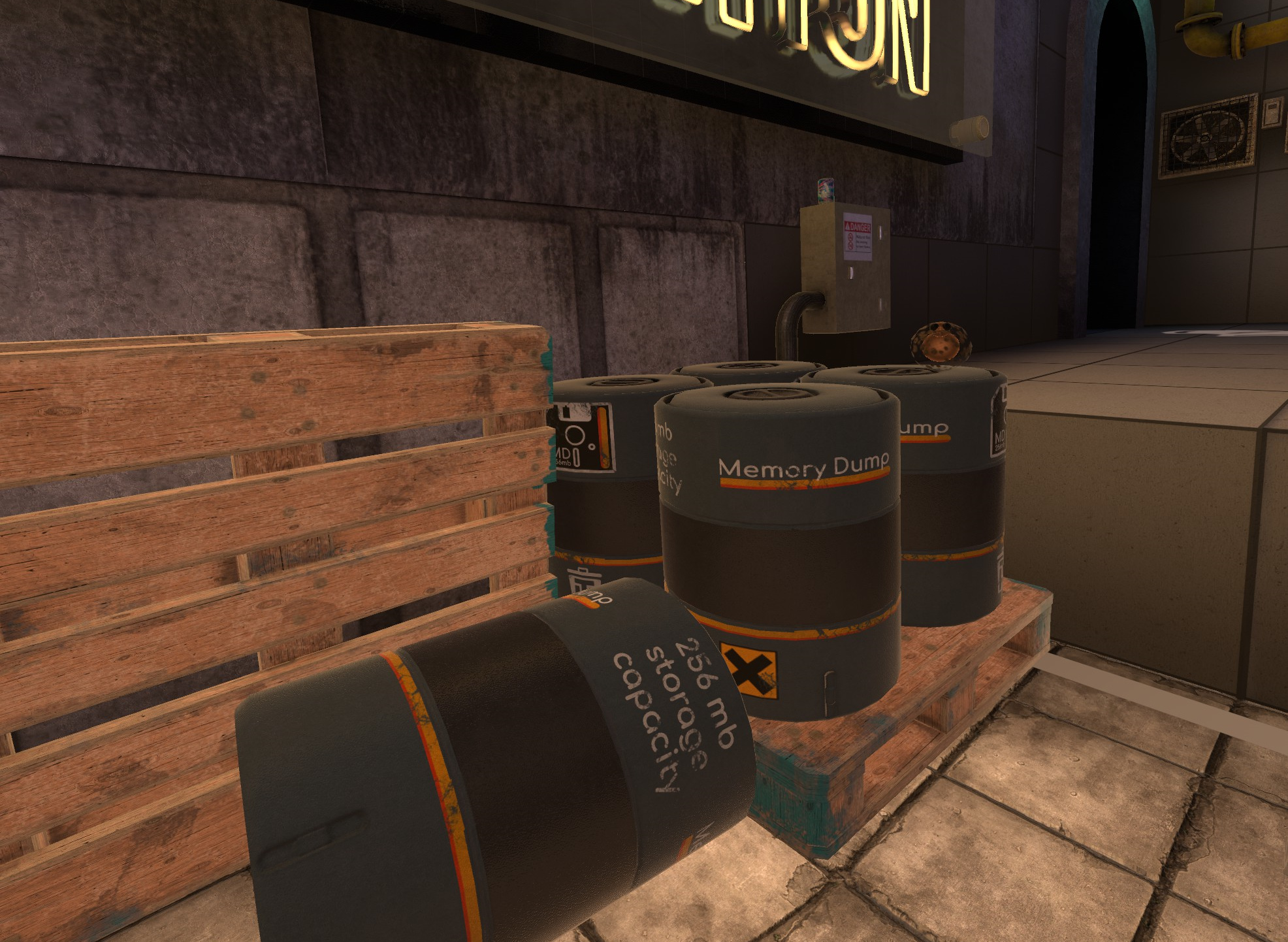 Boneworks' aesthetic goes in a wildly different direction. Everything in the world is industrial and thoroughly utilitarian. There is a deliberate theme of substantiation rather than abstraction permeating the game's design.
At first I thought it was a visual gag ("What's this barrel full of, anyway? Oh, data, haha"), but no, it's consistent throughout the universe and turns out to be a core part of the world.
Boneworks takes tasks like calculation and positioning and sorting and deletion, — tasks that in real life are performed by physical hardware but that we have abstracted into the realm of ideas and decisions and design — and says NO! In this space, where they should be abstracted most of all, these things are machines, and they're individual machines, and you're going to look at every one of them.
I love this approach, both for its aesthetic effects and for its function as a storytelling device.