As you might know, I have a somewhat complicated relationship with Undertale theories, so for Deltarune I'm kind of forcing myself not to go too red thread board with trying to "solve" things – which sucks, because I really like solving things.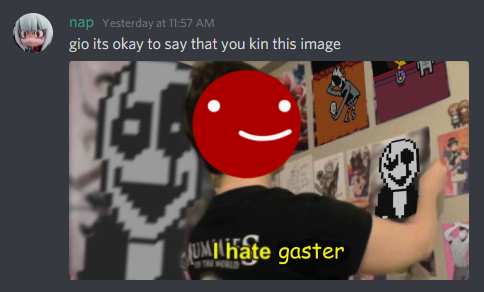 So instead of trying to be right about the big stuff, I thought I'd just talk about some fun crack theories. For fun! For fun, I tell myself.
Susie is immune to player input🔗
There's a lot in Deltarune Chapter 1 that implies that, unlike undertale, player choice doesn't matter. The character you make in the first sequence is discarded, There's even word of god that there's only one ending to the game.
But, if you look at it, most of that involves Susie. You can't control Susie at all for the first half of Chapter 1, only eventually getting her explicit buy-in after she decides she wants to be nice to lancer. And, of course, at the beginning of the game, she tells you directly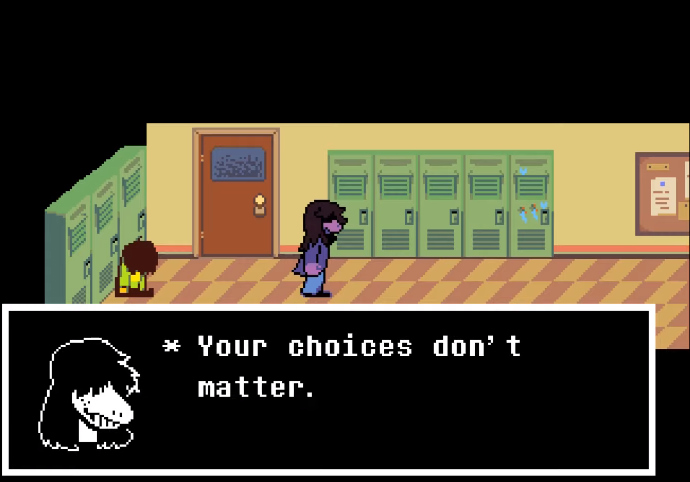 Your choices matter with everyone else, though. There's a massive branching tree of options during your battle tutorial with Ralsei, you design a thrash machine that carries over to chapter 2, and you can tell Noelle about Susie eating chalk to get an extra item in Chapter 2, just to name a few examples. Hell, your choices matter with Onionsan and Starwalker.